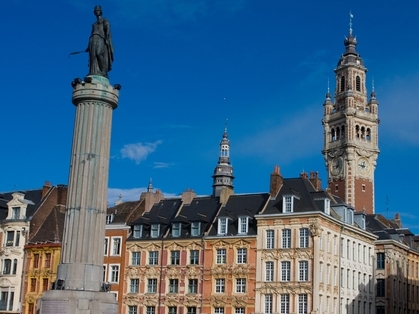 Lille, the most Flemish of French cities, has every ingredient to make your visit a great one: 1,000 years of fascinating history, major museums such as the Palais des Beaux-Arts, inviting boutiques and delicious cuisine.

You can enjoy simply wandering around the 'Vieux Lille' (the historical part of the city), taking in the narrow streets and enjoying the charming coloured façades. However, the capital of the Nord region will also appeal to the keen shopper with the wealth of shops located in its vast Euralille shopping centre, the Galeries Lafayette, and much more.

Lille is a city to discover at any time of year, but if you want to truly experience Lille's convivial atmosphere, be sure not to miss the famous Grande Braderie (1st weekend in September every year), which is said to be the largest flea market in the world.
Ticket options
Because Lille is just a stone's throw from the border, NMBS/SNCB Mobility has developed a special range of tickets.